Efficient Appliance Repair in Aurora
Our appliance repair experts are available to perform speedy repairs on your fridge, oven, stove, dishwasher, washer, and dryer.
Same-day repairs in Aurora
Properly trained technicians
Experienced professionals (15+ years in appliance repair)
Affordable rates on repairs
Prompt and quick repairs
Get in touch with us at (647) 477-0946 for same day help.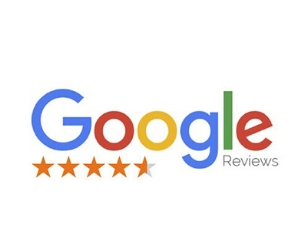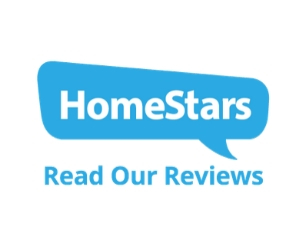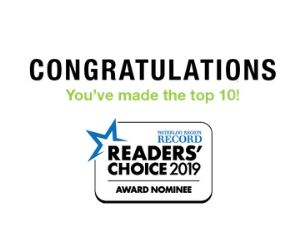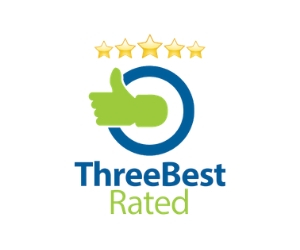 Our Appliance Repair Services
Does your stove, washer, or some other appliance need urgent repairs? Look no further – Max Appliance Repair is prepared to offer same day appliance repairs anywhere in the Aurora area. Our technicians have the training and experience required to perform quick repairs on all home appliances of each make and model including Samsung, Whirlpool, Bosch, and many more!
Apart from performing fast and reliable repairs, we also put our customers first by ensuring that our services are provided at the most reasonable rates.
Why Max Repair Appliances?
Our same day Aurora appliance repairs guarantee that you will enjoy the use of your appliance again sooner rather than later.
We arrive with the tools and various parts that might be required to complete repairs right away.
Our goal is to ensure every client's satisfaction. We achieve this by providing top quality service at affordable rates.
Our skilled and professionally trained technicians can work rapidly to diagnose and repair any home appliance.
To keep your costs low, we offer a free service call with all appliance repairs.
Our family-owned appliance repair service understands how important honesty, fast service, and trustworthiness is to each of our clients.
Quick Aurora Appliance Repairs
Since you need your appliances repaired promptly, our team offers quick same day service all through Aurora. The sooner you call us, the sooner we can arrive to perform proficient repairs
Dependable Aurora Appliance Repairs
Not only do we work quickly to repair every appliance, but we also do so with care and precision to ensure that the repairs are meticulously completed.
Aurora Appliance Repair Experts
For Aurora's best appliance repair technicians, call Max Appliance Repair. We are prepared and experienced to ensure that your We can perform quick repairs on appliances of each make and model and we arrive ready to diagnose and repair the issue on the spot.
Fridge Repair
Stove Repair
Oven Repair
Dishwasher Repair
Washer Repair
Fridge Repair
Dryer Repair
Call our technicians at (647) 477-0946 for reliable appliance repairs.
Fridge Repair FAQs
Your fridge is presumably the most vital appliance in your home which is the reason it's so important to keep it running. When you require fridge repairs, you may have a couple of questions. Here are some of the most well-known questions and answers.
Q: When my refrigerator breaks down, what should I do?
A: First, you have to check your power supply. In the event that there is no problem with your power or plug, you should call a technician. Keep the fridge door closed while waiting for a professional to arrive. This will help keep the interior of your fridge cool for as long as possible.
Q: When will my refrigerator be repaired?
A: When you call Max Appliance Repair, our group will guarantee that a technician is at your home that same day. We also arrive in a fully stocked van which means that we have the equipment and parts needed for performing repairs on the spot.
Q: Should I attempt DIY refrigerator repairs?
A: While a few people may think that DIY refrigerator repairs are less expensive a speedier, this is not the case. You may struggle to determine the cause the issue, order the wrong part, or even cause more harm while attempting repairs. This is why it is cheaper, faster, and far less stressful to have an expert perform repairs.
Stove Repair FAQs
Should your stove give you any problems, you may have a number of concerns. Here are the most frequently asked stove repair questions and answers.
Q: How long will the repairs take?
A: Since you most likely utilize your stove at least once a day, repairs are clearly critical. This is the reason our team of technicians is accessible for same day repairs, and we arrive with the tools and parts needed to fix your stove right away!
Q: How long will it take for a technician to arrive?
A: Our same day appliance repairs in Aurora guarantee that you can expect us to arrive that same day.
Q: How to ensure that I pick the correct technician?
A: There are a few things to look for when choosing a technician. They should have a good reputation, adequate experience, and they should hold the appropriate certifications. You should also look for a repair service with reasonable prices.
Oven Repair FAQs
Like your stove, your oven is another fundamental appliance in your kitchen. In the event that you see any issues with your oven, you should contact a technician immediately. Here are some oven repair questions and answers.
Q: When will a technician arrive to perform oven repairs?
A: Since we understand how vital your oven is, we realize that time is essential. Our same day oven repairs in Aurora guarantee that you will be cooking again in the blink of an eye!
Q: How soon will my oven be functioning once more?
A: We don't just arrive rapidly, our team also works quickly to perform repairs. You can expect our technicians to arrive with various tools and different parts to deal with your oven problem immediately. Our goal is to have your oven running again during our first visit.
Q: My oven isn't working properly – can I use it while waiting for a repair expert?
A: If your oven is not working as it should, you will in all probability wind up with poorly cooked meals. In addition, cooking with a broken oven can present a significant risk to your safety.
Dishwasher Repair FAQs
Your dishwasher cleans your dishes as well as guarantees that they are disinfected. Without your dishwasher, you will spend slouched over the sink. When you require dishwasher repairs, you may have a few questions or concerns. Here are a couple of commonly asked questions and answers.
Q: When will a technician arrive?
A: At Max Appliance Repair, we offer same day dishwasher repairs in Aurora. You can expect a technician to arrive that same day.
Q: When will my dishwasher be ready to use again?
A: Upon arrival, our technicians will begin work immediately. We always stock our vans with tools and parts to take care of business right away rather than causing you any extra burden with multiple visits and delays.
Q: Should I attempt to complete the repairs myself?
A: As enticed as you may be to strip and attempt to analyze the issue yourself, this is never a smart thought with a complex appliance like your dishwasher. You could cause more harm and even make the task harder for the experts. You should rather wait for our team to arrive to perform repairs.
Washer Repair FAQs
Every time you use your washer, it causes several parts to experience a certain amount of wear and tear. It's no surprise that washers need repairs now and again. When you require quick washer repairs, you may have a couple of questions. Here are a few FAQs to make sure that you are appropriately informed.
Q: What to do before calling a technician. A: Before calling an expert, it's always good to check your water and electric supplies. Both of which can make your washer stop working. In the event that neither of these is to blame, call an expert right away.
Q: How long will I need to wait for repairs?
A: Washer repairs are justifiably critical which is why fast repairs are so importance. Max Appliance Repair offers Aurora locals same day washer repairs to guarantee that you don't need to endure continued inconvenience.
Q: Who should repair my broken washer? A: While the idea of DIY repairs may sound awesome, it's very risky. Not only do you risk causing more harm, but you could also spend more than you should. Call a skilled professional instead.
Dryer Repair FAQs
Much like your washer, your dryer is another fundamental appliance that will surely help you save a lot of time. Here are some common queries regarding dryer repairs and the answers to these questions. Should you have other concerns, don't hesitate to contact us.
Q: When will a technician arrive?
A: Max Appliance Repair offers same day dryer repairs in Aurora. Regardless of the issue, make, or model, our technicians, will arrive on the day that you call.
Q: When should my dryer be fixed?
A: We understand how urgently you need your dryer. We stock our vans with parts and tools to perform repairs on the spot.
Q: While waiting for repairs, can I use my dryer?
A: Using a faulty dryer presents a significant fire risk. It can also result in further damage to your dryer. Wait for our technicians to arrive and complete repairs before using your dryer again.