Professional Appliance Repair in Orangeville
Our appliance repair experts are available to perform speedy repairs on your fridge, oven, stove, dishwasher, washer, and dryer.
Same-day repairs in Orangeville
Properly trained technicians
Experienced professionals (15+ years in appliance repair)
Affordable rates on repairs
Prompt and quick repairs
Call us at (519) 783-0985 for prompt and professional repairs.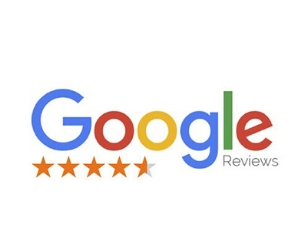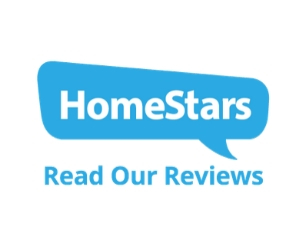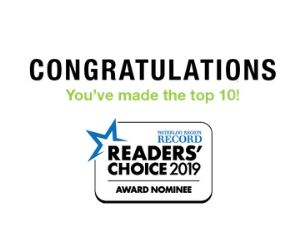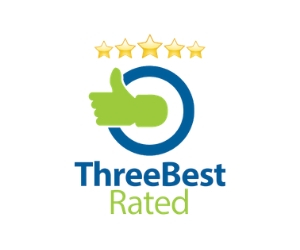 Our Appliance Repair Services
When you are faced with the problem of a faulty home appliance, urgent repairs are most likely your first thought. Max Appliance Repair technicians understand the important role that each appliance plays which is why we offer same day repairs in Orangeville. We are prepared and trained to work on all appliance brands including Whirlpool, LG, Samsung, and more. Apart from our extensive experience, you can also rely on us to provide professional service at reasonable rates.
Why You Need Max Appliance Repair?
Our same day appliance repairs in Orangeville means that you'll be able to use your appliance again before you know it.
We come prepared with various parts and equipment to repair your appliance right away.
We put your needs first by performing repairs you can depend on.
Our technicians work rapidly to perform appliance repairs. We always aim to complete repairs during our initial visit.
A free service call is included with each appliance repair. This helps keep costs as low as possible.
Being a family owned business, we have a unique understanding of our customers' needs.
Quick Appliance Repairs in Orangeville
Thanks to our same day benefit in Orangeville, you won't have to wait long for repairs. Regardless of the brand or model of your appliance, we will arrive promptly and work eagerly to finish proficient repairs immediately.
Reputable Orangeville Appliance Repair
When you need to have an appliance repaired, the last thing you want is for your appliance to break down again shortly after. Our reputable team performs high-quality repairs to ensure that they last! When you choose Max Appliance Repair, you can be sure that your appliance will be fixed shortly and the work will be performed with the greatest precision.
Trained Appliance Repair Professionals
Our team understands the need for fast and reliable appliance repairs. Our team is trained and experienced in repairing all household appliances and all brands. It's thanks to our training and skills that allow us to provide such prompt and professional service.
Refrigerator Repair
Dryer Repair
Washer Repair
Oven Repair
Stove Repair
Dishwasher Repair
Call our group at (519) 783-0985 for quick family unit appliance repairs.
Fridge Repair Frequently Asked Questions
When your refrigerator fails, repairs are an urgent matter since any delays will result in all your refrigerated food going bad. Here are some fridge repair questions and answers.
Q: When your fridge stops running, what should you do?
A: Check your energy supply first of all. In the event that there are no electrical issues, you should keep the refrigerator door closed and call an expert. Keeping the fridge shut will help maintain a low temperature inside your fridge for as long as possible while waiting for repairs.
Q: When can I expect my fridge to be fixed?
A: Max Appliance Repair offers same day service. In addition, we arrive with tools and parts to work on your fridge right away. We always aim to complete repairs during our initial visit.
Q: Can I save money with DIY refrigerator repairs?
A: DIY is great for saving money on basic tasks around the house. However, when it comes to fridge repairs, the DIY approach can make matters worse. You will spend more time diagnosing the problem and performing repairs. You could also spend more on repairs should something else break in the process or if you buy the wrong parts. It's much better to wait for a professional.
Dryer Repair Frequently Asked Questions
Like washers, dryers are also an essential household appliance. Below you will find some common questions and answers. Should you have any other questions, our team will be more than happy to help.
Q: When will a professional technician arrive?
A: Same day service means that we will arrive on the day you call.
Q: How soon will my dryer be repaired?
A: Our same day repairs will guarantee that your dryer is repaired speedily. We stock our vans with parts and tools needed to repair your dryer during our first visit.
Q: Can I still use my dryer even though it's faulty?
A: If your dryer is giving trouble, it can be particularly dangerous to use until repairs are completed. Not only can you make the problem worse, but you also increase the risk of fire..
Washer Repair Frequently Asked Questions
Your washer is one of the hardest working appliances in your home. The fact that it needs to toss all that soaking wet laundry around for several minutes makes it easy to understand the amount of wear and tear that inevitably occurs. Below you will find a few commonly asked questions and answers regarding washer repairs.
Q: Should I do anything before calling an appliance repair technician?
A: Check your electric and water supply before calling for repairs. These two variables can make any washer stop working. If you have no issues with your water or electricity, then it is time to call a professional.
Q: When will an expert arrive?
A: We offer same day service which means that we will arrive during the course of the day you contact us for repairs.
Q: Should I try to diagnose or repair my washer myself?
A: Removing any parts on your washer can make matters worse. You could lose or break additional parts, and you could also make it more difficult for a professional to diagnose the problem. DIY repairs also take longer and can cause even more inconvenience in your home.
Oven Repair Frequently Asked Questions
Your oven is an essential appliance when it comes to preparing delicious, nutritious meals. When your oven does not perform properly, call Max Appliance repair for speedy repairs you can rely on.
Q: When will a technician from Max Appliance Repair arrive?
A: Same day service means that we arrive on the day we are called. This is all part of our goal to ensure rapid repairs.
Q: How long will oven repairs take?
A: Once our professionals arrive, they will get to work immediately. Prepared with parts and tools, our goal is to repair your oven on the spot.
Q: Can I cook with my oven while waiting for repairs?
A: Using a faulty oven will produce poorly cooked meals, and it could even make the problem worse. Wait for our team to complete repairs first.
Stove Repair Frequently Asked Questions
Like your oven, your stove is another essential kitchen appliance. Here are a couple of FAQs and answers related to stove repairs.
Q: How long do stove repairs take?
A: We understand the need for speedy repairs. As soon as our team arrives, we will work quickly and meticulously to repair the problem right away.
Q: When will a repair expert arrive?
A: Our same day stove repairs in Orangeville mean just that. We will arrive the same day on which we are called.
Q: How to make sure I choose the best repair technician?
A: There are several factors to consider when making your choice. You need to look for a team that offers fast service, professional repairs, and they should have the proper accreditations, experience, and a positive reputation.
Dishwasher Repair Frequently Asked Questions
We are familiar with different brands and models of dishwashers. Our experience and professional training enable us to work rapidly to determine the cause of the problem and perform fast repairs. Read the FAQs beneath and don't hesitate to get in touch with us should you have more questions.
Q: When will a Max Appliance Repair technician arrive?
A: Same day dishwasher repairs mean that we arrive on the day we are called. This helps prevent any unnecessary delays.
Q: When can I use my dishwasher again?
A: Apart from our same day service, we also do everything possible to perform and complete repairs during our first visit.
Q: Can I fix my dishwasher myself?
A: DIY dishwasher repairs are not advisable. Not only could you end up spending more money on the repairs due to additional damage or incorrectly ordered parts, but it will certainly take much longer than it would if you call a professional instead.