Blomberg Fridge Repair BRFB1522SS
Bottom Mount BRFB1522SS Refrigerator Repair
We had a client whose Blomberg fridge BRFB1522SS wasn't working properly. The fridge was not cooling properly, and the food inside was spoiling. As a result, our clients were experiencing a lot of stress- because their food was going bad and they needed to fix it as soon as possible. We arrived and began diagnosing the problem, starting with the power source. Checking that the refrigerator is plugged in and powered on would eliminate the possibility that the problem is electrical. The vents inside the fridge were checked for further investigation after we determined that the issue was not electrical. To ensure that air can circulate efficiently through the fridge, we cleared the vents of any food. Last but not least, we vacuumed the coils underneath the fridge to ensure they weren't clogged.
Further investigation revealed that the evaporator fan of the refrigerator was malfunctioning. Our truck is always stocked with spare parts, so we were able to replace the fan immediately. After replacing the fan, we tested the fridge again by plugging it in and letting it cool for a few minutes. When we finished all the fridge repairs, the BRFB1522SS fridge started working again and our clients could go back to storing their food safely.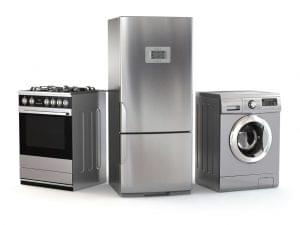 Call (647) 477-0946 for Fridge Repair
With over 15 years of experience, we specialize in urgent household appliance repairs of all major makes and models. Our fast and friendly team of professional technicians always puts your needs first. With a van fully stocked with equipment and parts, we are always prepared to tackle any of your main household appliance malfunctions.