Frigidaire Fridge Repair FGHM2866PF8A
French Door FGHM2866PF8A Refrigerator Repair
A client was dealing with an issue regarding their Frigidaire Fridge FGHM2866PF8A. The gasket located on the door of the fridge is supposed to form a seal with the cabinet when it closes. When this occurs, no air or moisture can pass through to make contact with the food stored inside the fridge/freezer. The seal was broken, and the connection between two parts will be lost resulting in an open passage for outside elements to enter into your appliance. Once this occurred, the food became moist and damaged- and appeared to be unaffected from outside conditions because of the lack of oxygen from the outside. We replaced the broken door gasket and examined the fridge after installation. The fridge repair on the FGHM2866PF8A fridge was successful and our clients were satisfied with their newly functioning door.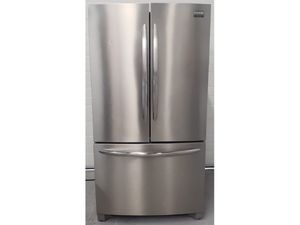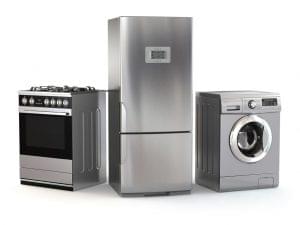 Call (647) 477-0946 for Fridge Repair
With over 15 years of experience, we specialize in urgent household appliance repairs of all major makes and models. Our fast and friendly team of professional technicians always puts your needs first. With a van fully stocked with equipment and parts, we are always prepared to tackle any of your main household appliance malfunctions.