Frigidaire Fridge Repair FGHS2342LF1
Side-to-Side FGHS2342LF1 Refrigerator Repair
Our client had an issue regarding the door on their Frigidaire FGHS2342LF1 fridge. The doors were swaying back and forth when opened and closed so we came in to investigate the issue in further detail. The door hinges are installed on both sides of the cabinet allowing it to adjust and move with changes in temperature and weight distribution. When these hinges wear out they lose their effectiveness at holding up your appliance's door resulting in it falling down or swaying back and forth when opened or closed. This disruption will cause an opening that can lead to air/water leakage into your appliance if not immediately attended to. We replaced the door hinges with new ones and tested opening and closing the door to see if that solved the problem. The cold air was preserved inside the FGHS2342LF1 fridge and our client was thrilled to have this fridge repaired.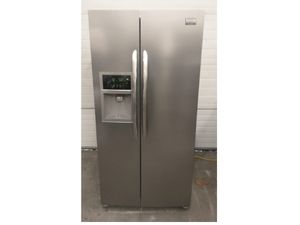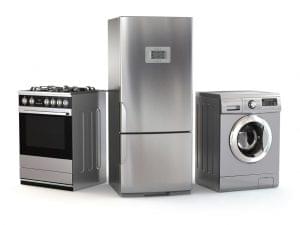 Call (647) 477-0946 for Fridge Repair
With over 15 years of experience, we specialize in urgent household appliance repairs of all major makes and models. Our fast and friendly team of professional technicians always puts your needs first. With a van fully stocked with equipment and parts, we are always prepared to tackle any of your main household appliance malfunctions.