Frigidaire Fridge Repair FRS23H5DSB8
Side-to-Side FRS23H5DSB8 Refrigerator Repair
The ice maker assembly in our client's Frigidaire fridge FRS23H5DSB8 was no longer dispensing ice cubes into the freezer tray even though its internal light comes on when the dispenser lever is activated from inside the freezer compartment. No water was flowing through the fill tube into the ice maker mold tray and no ice cubes were dispensed. This was due to a faulty water inlet valve behind the lower front grill. We came in and replaced the water inlet valve with a new one and tested to see if ice would be created again. The fridge repair on the FRS23H5DSB8 fridge was successful once the ice cubes were dispensing from the unit.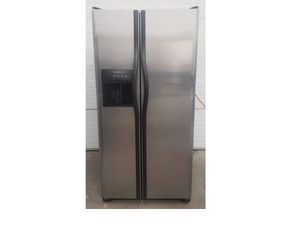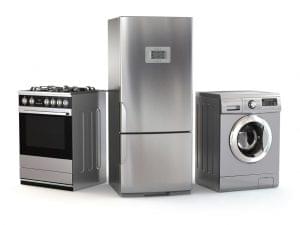 Call (647) 477-0946 for Fridge Repair
With over 15 years of experience, we specialize in urgent household appliance repairs of all major makes and models. Our fast and friendly team of professional technicians always puts your needs first. With a van fully stocked with equipment and parts, we are always prepared to tackle any of your main household appliance malfunctions.