Sharp Appliance Repair in Vancouver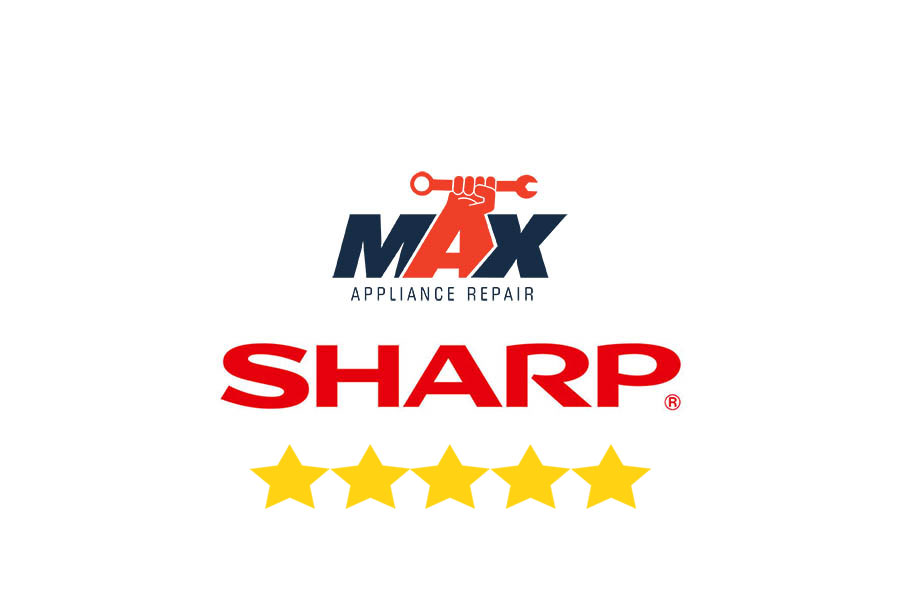 Sharp Appliance Repair for any warranty work in Vancouver and the surrounding areas!
We specialize in Sharp appliance repair and can solve any Sharp issue. Our team of friendly technicians are fully trained to repair any Sharp fridge, oven, washer, dryer, or dishwasher.
Over 15 years of experience
Same day service available
Available 7 days a week
Limited warranty on parts and labour
Fully certified and trained technicians
Free service call with repairs
With over 15 years of experience serving households across Vancouver and the surrounding areas, we've become Vancouver's top rated Sharp repair experts. As a proud local and family owned business, we are committed to providing our clients with the best possible service at the best possible price. When you choose Max Appliance Repair Vancouver, you choose a company that believes in superior service and fair prices. Our experts are equipped with common parts and tools to do the job right.
At Max Appliance Repairs Vancouver, our team is trained and experienced in performing professional Sharp appliance repairs. So, when you need fast assistance, all you need to do is give us a call.
BOOK YOUR SHARP APPLIANCE REPAIR TODAY!
Booking your Sharp repair is as simple as giving us a call or filling out our online form. Once your appointment is booked, our team will give you a call to confirm. Our Sharp appliance repair services are available within the same day.
Fridge Repair
Oven Repair
Dryer Repair
Washer Repair
Dishwasher Repair
Sharp Fridge Repair in Vancouver
Our experts have repaired numerous Sharp fridges over the years. We are the team to trust if you're experiencing problems with your Sharp fridge. If your fridge is feeling warm, leaking, or anything else in between, we've got you covered with prompt, reliable and efficient same-day service.
Get in touch with us today for fast Sharp fridge repairs.
Learn more about our Sharp refrigerator repair services
Sharp Oven Repair in Vancouver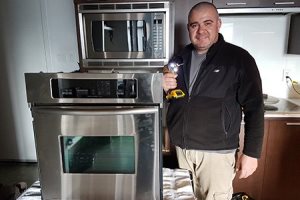 Our technicians are fully experienced with repairing Sharp ovens. We will provide efficient, reliable and affordable repair services at your earliest convenience.
If you are experiencing any problems with your Sharp oven, call us. With our same-day service, you will be cooking your favourite meals to perfection before you know it!
Learn more about our Sharp oven repair services
Sharp Dryer Repair in Vancouver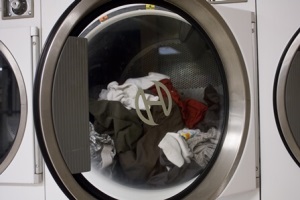 Our team can efficiently fix your Sharp dryer when you run into problems. When your dryer no longer tumbles, does not turn on, or if you notice a problem with the temperature regulation, you can trust us to fix it as soon as possible.
Fortunately, you don't have to wait long for help to arrive. Our same-day dryer repairs will get your appliance running again in no time!
Learn more about our Sharp dryer repair services
Sharp Washer Repair in Vancouver
We take pride in providing fast, quality and affordable repairs for Sharp washers. Over the years, we have worked on countless models of Sharp washers. We are the team you can trust the most.
If you notice a strange noise, leak or even if your washer no longer turns on, give us a call right away.
Learn more about our Sharp washer repair services
Sharp Dishwasher Repair in Vancouver
We provide efficient repair services for your Sharp dishwasher. Whether your dishwasher is leaking, not cleaning, or making strange noises, you can trust us to help you right away. Our team is fully equipped with the most up to date knowledge and common tools and parts to help fix your dishwasher at the first appointment.
Contact us for same-day dishwasher repairs anywhere in Vancouver and the surrounding areas.
Learn more about our Sharp dishwasher repair services